With Platinum, there's more to Facebook…
Undoubtedly, with ready facts and figures, Facebook is the biggest social networking site in the world. Hence, Facebook is the perfect tool for getting in touch with your target audience. Facebook for marketing is a popular tool these days. With over 900+ million active Facebook users worldwide it is also the most popular social media site in the world. It can prove to be your biggest asset as Facebook marketing for business is the latest trend.
Platinum's web developers are associated with Facebook marketing in Melbourne for over a decade. Facebook marketing makes it possible for your business to compete with global and big players in the market. Facebook marketing helps to engage and sustain strong bonds with local as well as international loyal customers.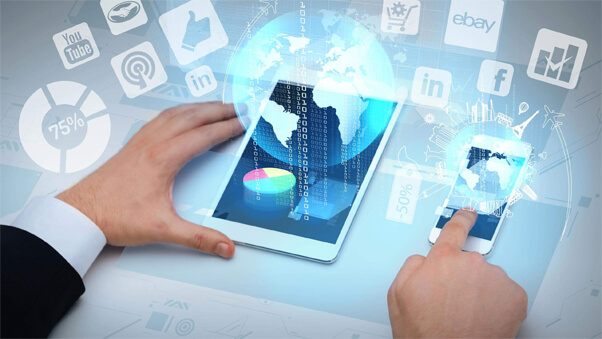 Facebook marketing for business provides an excellent B2C and B2B opportunities for small and medium businesses. It's a great platform for connecting with customers on a personal level, sharing compelling content and driving traffic to your site.
Maximising from the social network
To maximise from your business Facebook page, interaction and activity will steer more customer traffic on your page.
Why choose Platinum for your Facebook marketing?
Platinum's experience will take your Facebook business page to a new level with integration of our social media or digital marketing and SEO strategy. Facebook marketing in Melbourne is an absolute must for many businesses. Platinum's experienced team happen to have lots of experience with Facebook marketing for business, for both B2C and B2B. Our dedicated social media marketing team will help you develop a bespoke strategy tailored to your needs and goals.
We have presence and experience in all areas of digital marketing and can help you create an integrated digital marketing and SEO strategy for your business, starting with your social media.
Our packages are competitive, so you can benefit from true value for money services.
Our marketing team are friendly and professional. They are result-driven dedicated to work towards upholding personality of your brand.
Our dedicated team will not only provide you marketing solutions for your Facebook business page but also with blogs, PR content, infographics.
Platinum's team will also assist your business to maximise traffic on your business page through Facebook paid advertising known as Facebook PPC. Be it your social media objectives, or create a brand recall value, increase Likes or generate sales.
We have both in house social media team and on the request can offer outsourced social media management to manage your Facebook, Twitter, YouTube, Snapchat so that you can focus on growth of your business, whereas we market it digitally and efficiently.
Want to get in touch?
If you're interested in hearing more about our Facebook marketing services, contact us today…